"Four Sites In Four Days"
This is a picture of Gerry's Tahoe loaded with the new Crystal Peak repeater sometime around 6:30 am on Friday morning July 21, 2000.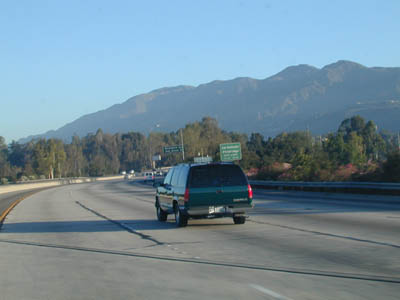 Gerry's Vehicle on the 210 Freeway east bound in La Canada just bellow Mt. Lukens sometime around 7:45 am on Friday morning. (Notice that Mount Lukens is directly above Gerry's Tahoe)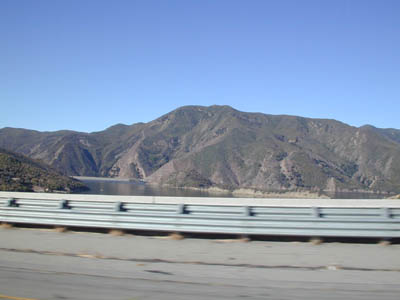 Pyramid lake on the west side of the 5 freeway going up the grapevine.

(Fancy photography work while I am driving)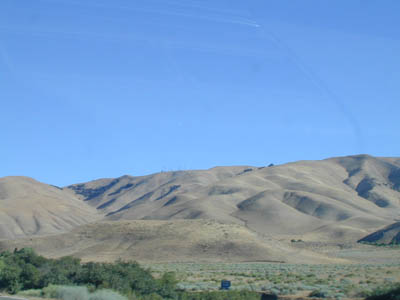 One of the many radio sites off of the 5 freeway south of Gorman. (Center picture on the top of the ridge)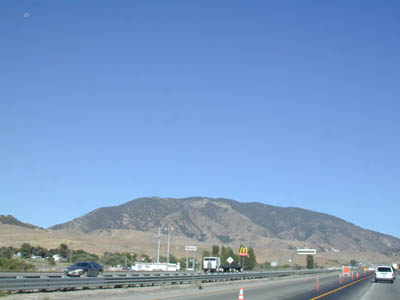 Frazier Peak directly above the small town of Gorman off the 5 Freeway on the Grapevine.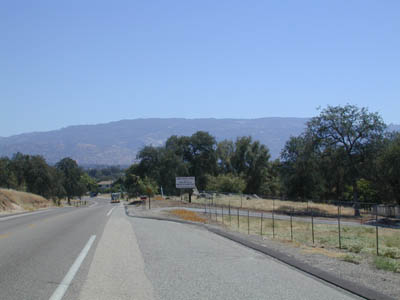 Picture of Meadow Lakes Ridge about 2 miles outside the town of Prather on Auberry Road.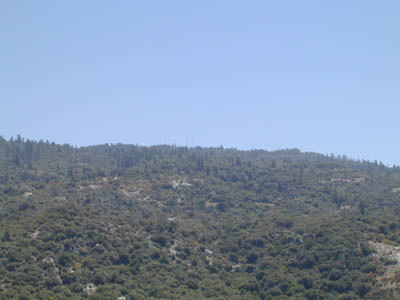 Close up of Meadow Lakes Ridge where the Fresno Calnet repeater is located. (Notice the towers right in the middle of the picture)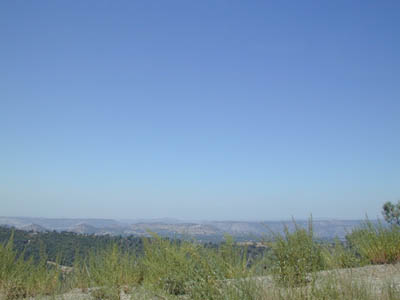 View to the west from Auberry Road almost to the top or the ridge.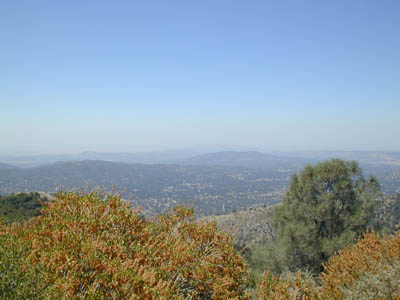 Looking southwest form the very top of Auberry Road before we go behind Meadow Lakes Ridge.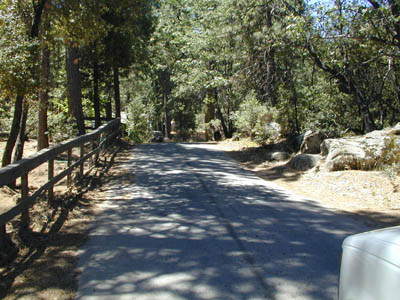 Back road off of Auberry Road that we take to get to the Meadow Lakes site. (It kind of reminds me of Big Bear)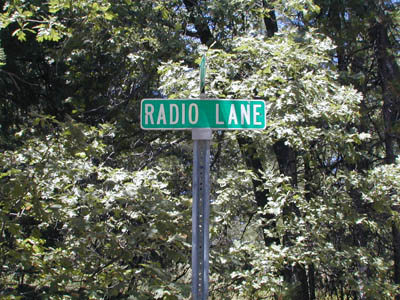 The sign speaks for itself! (Man I wish I had a socket set handy) Cool Sign!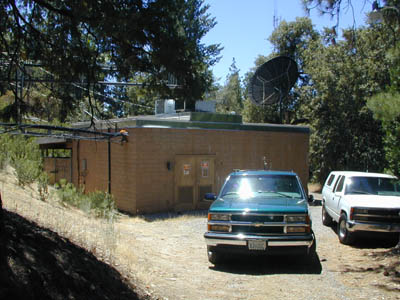 The north side of the Meadow Lakes site. (I am facing south to take this picture)