Breckenridge Upgrade Trip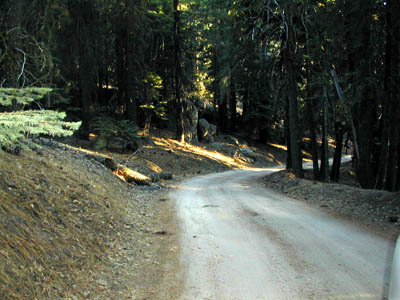 Another photo of the dirt road to the Campground and radio site.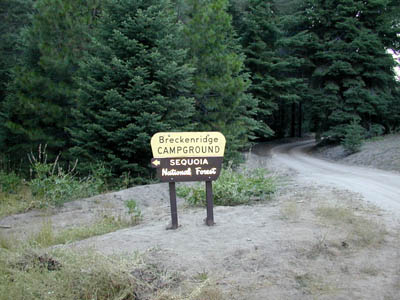 The turn off to the campground about a 1/2 of mile from the paved road.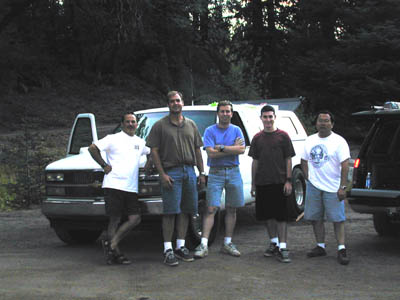 The Breckinridge Upgrade Installation crew at the Breckinridge campground on Friday night.
From Left to Right John (N6NHJ), Marshall (KE6PCV), Gerry (KB6OOC), Chris (K6TMI) and Cliff (KA6JRG).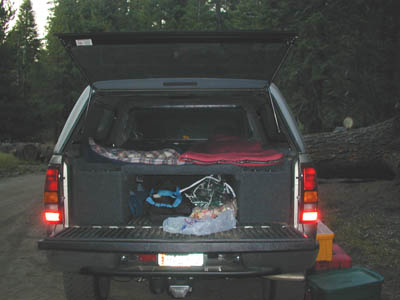 John's (N6NHJ) bed for the night.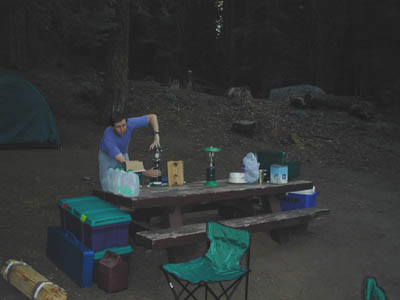 Its getting dark so Gerry (KB6OOC) lights up his gas lantern.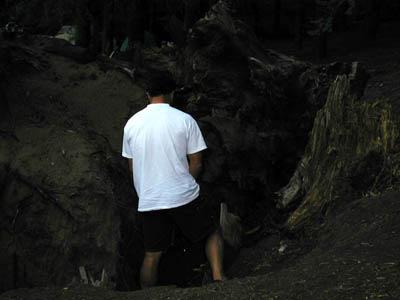 Hey John! What are you doing checking out the roots of that big tree?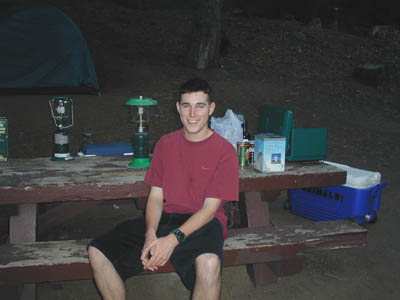 Chris (K6TMI) doing what he does best! (Sitting there!)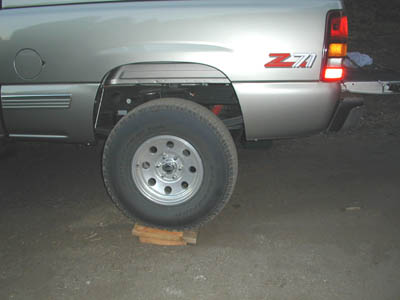 John (N6NHJ) uses some wood to level out his truck for sleeping.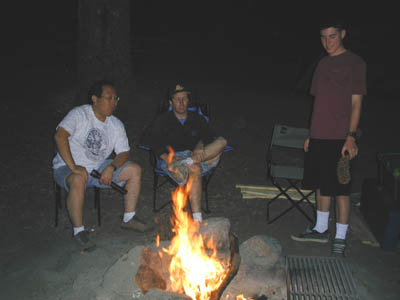 We did manage to get the camp fire going. We had a great time Friday night.
Chris managed to keep the fire going for sometime.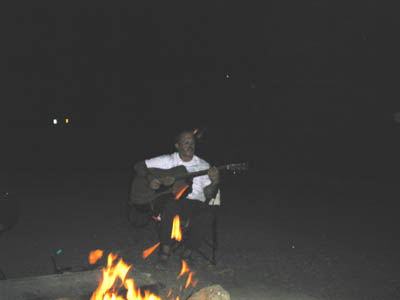 John (N6NHJ) entertained us with his talent for a few hours.
This has become an annual Calnet tradition every summer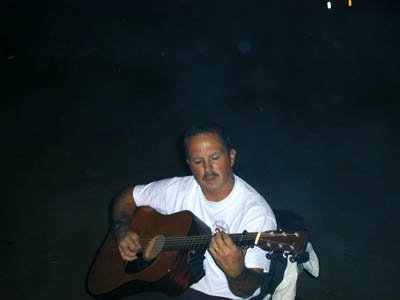 Close up of John. Sorry digital cameras do not like the dark.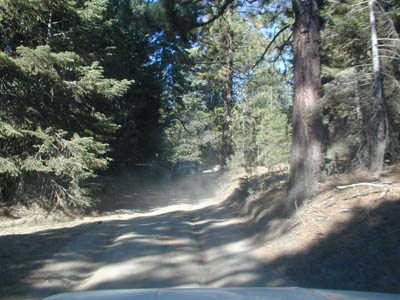 Saturday morning on our way up to the Breckinridge site.
Click Here To Go The Next Page
Map | Registration | Audio | Bios
Home | Photo | FAQ | Email
Copyright © 2000 Calnet Web Design & Host
Last Updated December 13, 2001
Author ke6pcv@cal-net.org