Breckenridge Upgrade Trip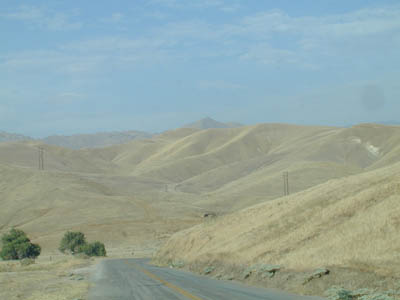 Another shot at the beginning part of Breckinridge Road on the way up to the site.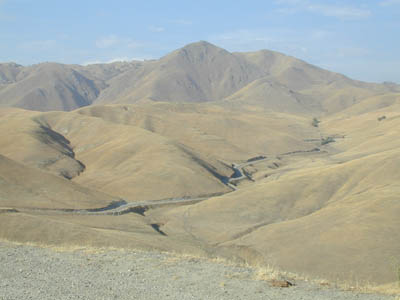 This is a turn out and yet another picture of the first part of Breckinridge Road .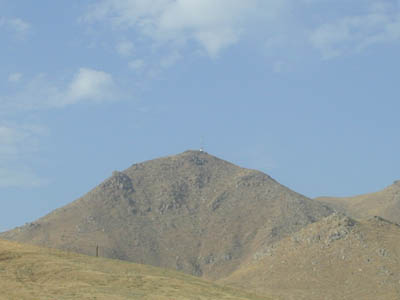 This is a digital enhanced zoomed photo of Mt. Adelaide which is just north of Breckinridge Road.
(Digital Cameras are so Cool!)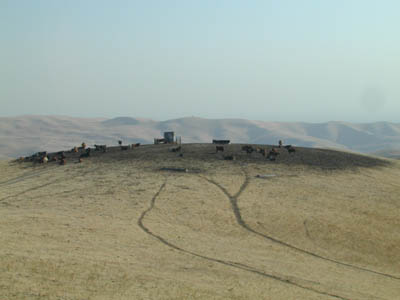 Photo of some cows. Looking back towards Bakersfield.
(Lots of cattle on the way up to the site.)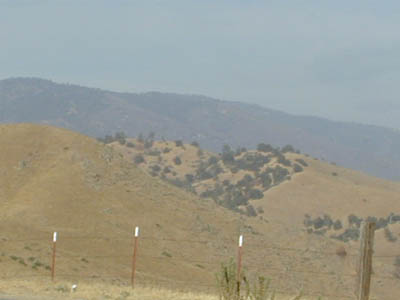 Digitally enhanced photo of Breckinridge Mountain from about 15 miles out.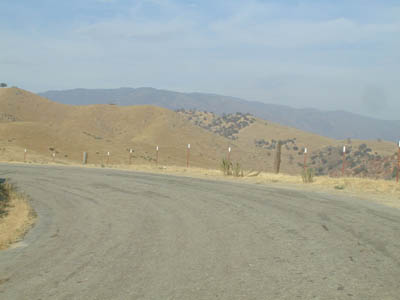 Same photo as above, but not digitally enhanced.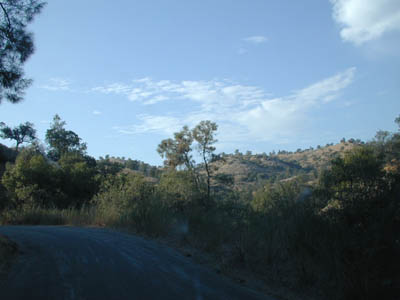 Just a picture of how the scenary changes on the way up to Breckinridge.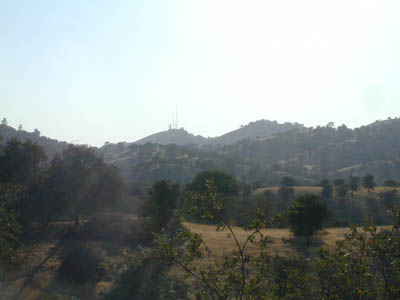 The Back side of Mt. Adelaide facing west.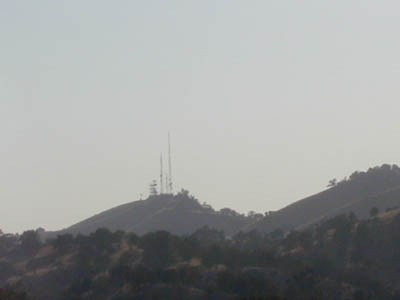 Same picture as above but used the digitally enhanced zoom.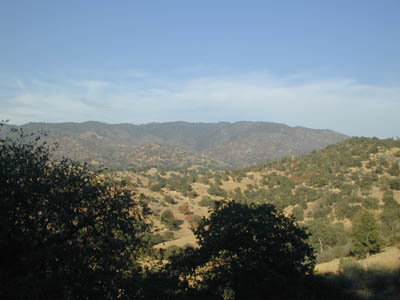 Breckinridge Mountain again.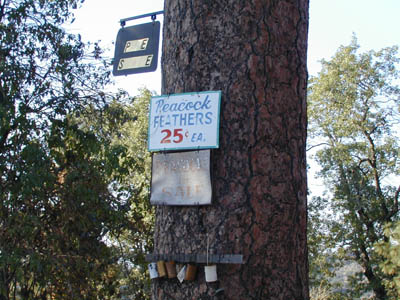 Who says that you can't buy peacock feathers? (25 cents such a deal)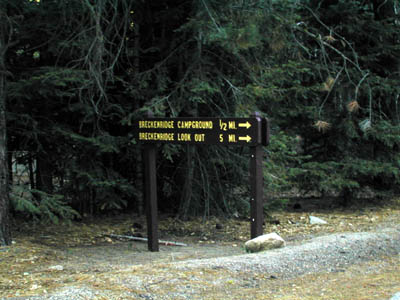 Where the pavement meets the dirt. This is the turn off from Breckinridge Road to the Breckinridge Camp ground and Radio site.
Click Here To Go The Next Page
Map | Registration | Audio | Bios
Home | Photo | FAQ | Email
Copyright © 2000 Calnet Web Design & Host
Last Updated December 13, 2001
Author ke6pcv@cal-net.org