Breckenridge Upgrade Trip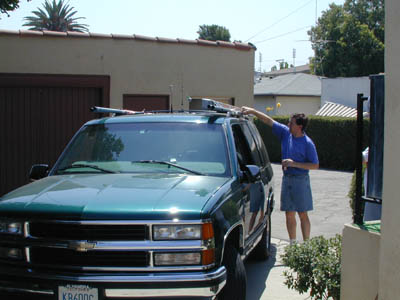 This is a picture of Gerry (KB6OOC) loading the new 10 Meter antenna on the top of his Tahoe sometime around 1:00 pm on Friday afternoon August 25, 2000.
(Notice the can of Dr Pepper in his left hand.)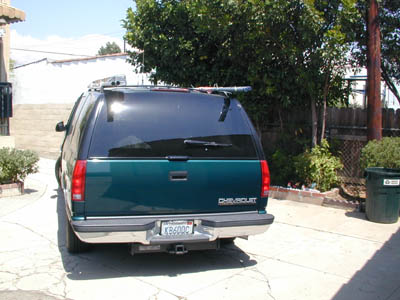 Another view of Gerry's Vehicle in his backyard located in Alhambra before the departure to Bakersfield.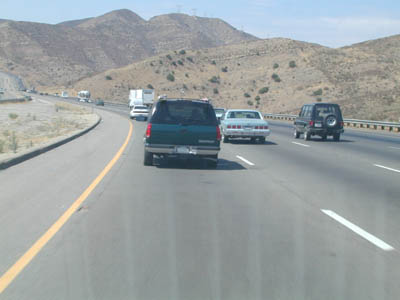 On our way up the Grapevine on I-5 freeway sometime around 2:30 pm on Friday August 25th.
(Fancy photography work while I am driving)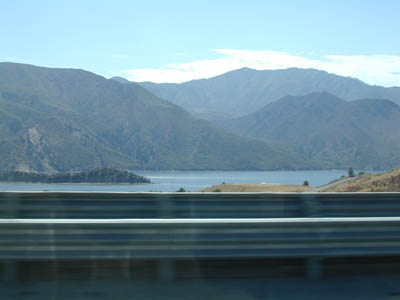 Pyramid lake off the 5 freeway.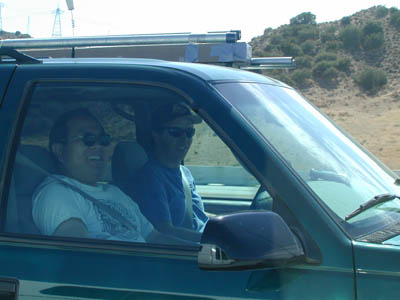 Cliff (KA6JRG) and Gerry (KB6OOC) laughing at me (KE6PCV) taking their picture while we are driving up the Grapevine.
(Notice the box on the top of the Tahoe, that is the 10 meter antenna.)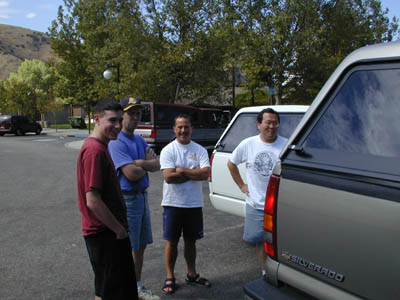 We stopped at Fort Tejon rest stop and met up with John (N6NHJ) and Chris (K6TMI)
(From left to right Chris (K6TMI), Gerry (KB6OOC), John (N6NHJ) and Cliff (KA6JRG).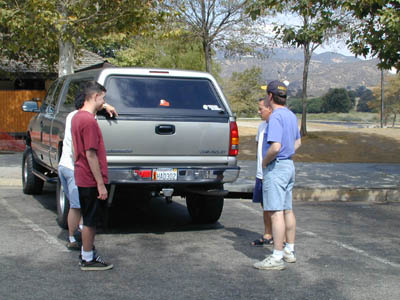 Everyone checking out John (N6NHJ's) new 4 wheel drive CHEVY truck with all the cool features.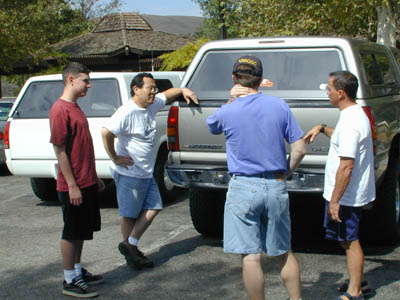 John (N6NHJ) comes out of the closet. Just Kidding! (I couldn't resist)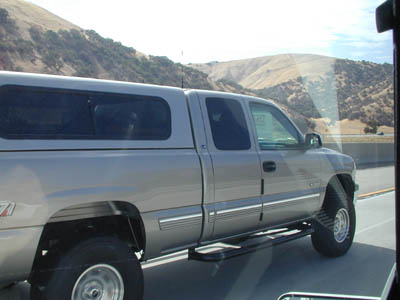 John's truck on the freeway. Nice 4 inch lift!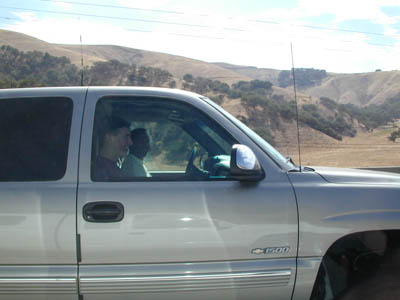 Chris (K6TMI) and John (N6NHJ) in route to Bakersfield on the I-5 just past Gorman.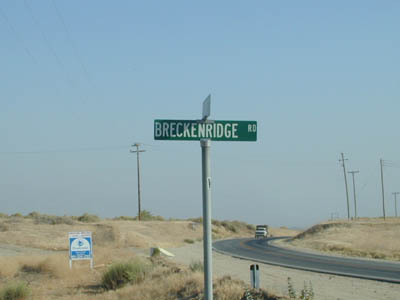 This the turn off that we take off of Comanche Rd to head up the Breckenridge radio site. It is roughly an hour and half from this point to the repeater site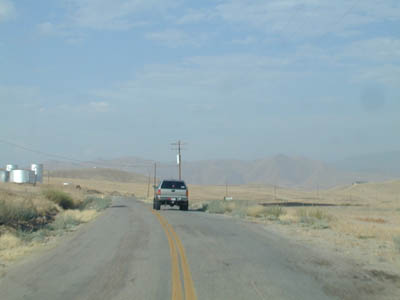 John (N6NHJ) just after the Breckenridge Road turn off.
Click Here To Go The Next Page
Map | Registration | Audio | Bios
Home | Photo | FAQ | Email
Copyright © 2000 Calnet Web Design & Host
Last Updated December 23, 2000
Author ke6pcv@cal-net.org